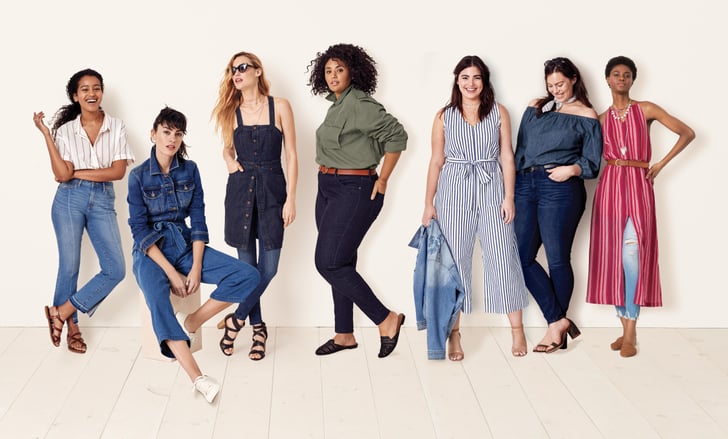 The Vandergraph Family Supports National Coalition Against Domestic Violence
Good morning to you all and once again welcome to another BargainBrute.Com short narrative where today we will be looking into the National Coalition Against Domestic Violence and other websites available to women in need.
Just a few words about the abusive circumstances many North Americans now find themselves in because of the Coronavirus. A virus which has transformed our lives to such a degree that we are now totally controlled by both its horrid effects and it's manipulative life-changing bodily functions.
Yes, Covid-19 has indeed transformed everyone's lives in one way or another, especially those who find themselves living in abusive circumstances.
On average, close to 20 people per minute are physically abused by an intimate partner in North America, which is in line with the National Coalition of Domestic Violence.
This horrid statistic may be on the increase since this pandemic has elevated our fear of the unknown and as a result has produced tremendous pressure and anxiety in both family households, and relationships.
Additionally, it would also seem that fewer victims are looking for help since they feel much safer-at-home. In fact, they may seem to be more willing to share living space with abusers so as a result, are not actively planning for a new beginning. One of which is absent from all levels of intolerable behaviors.
Authors note: For those who do not know the National Coalition Against Domestic Violence, (NCADV) is a nonprofit association with a mission to be the voice of victims who have survived or are continuing to be abused by someone close. At the same time, they are holding the abuser accountable for his or her abuse on a fellow member of their own family.
If you know of someone, whether it be a child, infant, or a spouse and you think they may be in a life-threatening circumstance, then please take the initiative and call 911 before the abuse becomes fatal. Remember, with the rise of domestic abuse, especially violent abuse in America, it is our responsibility to inform authorities without delay. Thus, making us responsible for many, many lives.
The Online social community is now full of websites which are aimed at women.
Below I have included a few which deserve to be checked out, not just by the women amongst us, but by the male. All the sites listed below are chock full of tools for both the female and the male internet user, tools which can be used to improve our fight against aggression and abuse.
www.4woman.gov- A health website for women, which dedicate their time to helping migrant workers and their families to receive correct medical attention whenever it is required. This is especially true when the migrants, along with their children, are placed in Federally Qualified Health Centers, (FQHCs). A practice which they have been awarded many different awards for including the "24th Monroe E. Trout Premier Cares Award," which also includes $100,000 cash prize to be used wherever they want.
www.Womenandco.com: Although based in Australia, this is another company who protect and offer services to the original natives of Australia, the Aboriginal and Torres Strait Islander peoples, as they believe them to be the first residence of the large island we now call Australia.
One of the services they offer is to make it easier for women to get a financial life through a local bank, which is, even today in modern times, extremely difficult for the average Australian to do so.
Women's eNews: This company has grown over the years to be heard as one of, if not the most, award-winning nonprofit news organization. They cover any news item which is to do with both women and girls with the intent of both honoring and respecting them all. With their massive writing team, who are spread throughout the globe including the vast expanse between New Your City and Delhi, they have an estimated 2. 5 million readers every year with the figure rising each and every day.
Always on the lookout for new stories, they recruit freelance writers to write about almost anything including religion, politics, health, science, education, sports, and economics.
Their Mission: Women's eNews reports the stories of women and girls to create a more equitable world.
Their Values: To sustain the values of journalism by pursuing the truth and reporting it, while acting autonomously and minimizing harm with both accountability and transparency.
Once they have their news articles from their incredible massive team of writers, they then attempt to distribute them (all 800 of them each and every day) through their website or through traditional news outlets. So successful has this award-winning recipe for news article collection become, that in 2002 the award-winning investigative journalist, Rita Henley Jensen became both their owner and CEO.
The last of my examples is the incredible www.Barbarak.com, they have a very simplistic approach and really just answer the questions that you were typically afraid to ask in the first place. This is something which I am assured we all have done in the past and will probably do once again in the future.
Well my friends time to wrap up, so on behalf of all at BargainBrute.com I wish you all good health, and please stay safe while we tread the dangerous waters of this horrid COVID-19 pandemic. Just keep your distance, and if you happen to have one wear a mask. Some say they do help, but most importantly do nothing which will harm you in any way.
Kind Regards and I will see you all later for another BargainBrute.com informational narrative.
Stay Safe
Sitemap: https://www.bargainbrute.com/sitemap.php
Head Quarters
Fort Collins, Co 80528
970-718-5290

New York Help Desk
99 Wall Street Ste 1065
New York, NY 10005
970-718-5290

Los Angeles Help Desk
7190 West Sunset Blvd Ste 20A
Los Angeles, Ca 90046
970-718-5290

Chicago Help Desk
1440 W. Taylor Street Ste 483
Chicago, IL 60607
970-718-5290


"O Divine Providence, we ask not for more riches but more wisdom with which to make wiser use of the riches you gave us at birth,
consisting in the power to control and direct our own minds to whatever ends we might desire."
Thank you for your purchase
All orders are processed the very same da