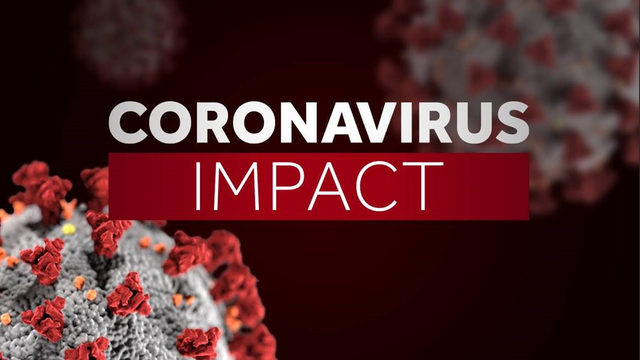 Coronavirus Increases Demand for Online shopping
The demand for online shopping has almost doubled since the Coronavirus hit.
Today we take a look at what some of these online companies have done to adapt to the changing landscape created by the Coronavirus pandemic, especially when it comes to reaching their elderly and vulnerable customers.
BargainBrute.Com, along with other major online retailers like Amazon, Shopify, Walmart.com, Costco.com, and Etsy.com were amongst the first to prioritize those groups.
So with the above in mind, we take a look at just what the future of online shopping might look like, post-pandemic-lockdown, and also offer up praise to companies who are doing their utmost to protect and improve their workers' working conditions throughout the Corona Virus Pandemic.
The recent boom in online shopping due to the pandemic has created some incredible prospects. People who discovered themselves with no income after their traditional brick and mortar enterprises closed have found work in online retailers and warehouses required for servicing their clientele.
Even before this devastating pandemic, it was quite clear that online shopping had become more and more entrenched in people's busy lifestyles.
With virtually no time to shop at traditional brick and mortar outlets and the requirement for convenient one-click ordering, same-day delivery to your door, e-commerce and m-commerce markets have rocketed to new unheard heights and are predicted to do so for the foreseeable future.
Why is this happening? Mainly because technology is evolving, enabling online retailers the opportunity to create smarter responsive websites, which in turn helps the retailer to offer faster delivery times while at the same time maintaining both quality products and high-end customer services.
Another significant factor stoking the enormous rise in online sales is the advent of modern-day smartphones. They alone account for approximately 60 percent of all online shopping traffic.
The above indicator is why most online shopping website design and website builders such as Wix.Com, GoDaddy and many others include mobile website design features. It is also why Google Search Consul always asks you to add a mobile sitemap when listing your website.
For us, however, the everyday online consumer, the above means just one thing, a vast improvement in customer satisfaction as top online retailers grapple with their customer hopes.
So in the future, expect to see enhanced personalization and better customer service as technology continues to improve the visual concepts of your new online store.
Of course, some of these new technologies will take some getting used to. Furthermore, some are also blatantly controversial, and I, for one, am glad that not all online retailers, including our hosts BargainBrute.Com, do not as yet feel the need to use.
Facenote, for example, is experimenting with "facial recognition," to customize their customer shopping experience by using webcams. How does this work? Allowing them to see what their requirements were during past visits, what purchases they made, and how they exactly they felt while shopping with them, i.e., happy-sad or exited.
Of course, online shopping via social media such as Facebook, Twitter, and Instagram etc. for generating more leads and sales is also a significant player within online shopping companies marketing policies and procedures and is set to continue especially with new one-click ordering capabilities installed.
Some companies have even experimented with displaying goods within a home setting so that potential buyers can see what they may look like within their own homes. An excellent example of this can be seen by visiting companies like Magnolia Market and Amazon.
The use of Chatbots a straightforward method of promoting your online presence is a must for anyone who owns a website, especially if you are selling products. Most are free to use, and they make it simple for a potential client to get to know your business and without the necessity of you hiring an extensive customer service team.
I, for one, use them extensively and recommend their use.
Just think back a few years and remember how complicated it was to shop online. Today, however, it has become much simpler and much more convenient, and with companies like Amazon Pay, Paypal or Apple Pay you have the capability of entering your credit card or payment card number just once, meaning less clicks, safer use, and quicker sales.
It is no secret that without the above external help, most online shopping outlets would find it hard to survive or maybe even exist. However, without excellent customer service, high-quality products at best possible bargain prices, coupled together with a top-notch delivery service, no one would ever shop with you.
Yes, it is only companies such as BargainBrute.Com who have managed to combine most of, if not all the above ingredients under their nationwide shopping banner to become one of America's favorite places to shop online. In fact, they have recently been voted America's favorite online store, a title they carry with pride.
A family-owned business based in Fort Collins, Colorado they have over the years expanded to include 97 different warehouses spread throughout the USA to serve their online shoppers both promptly and correctly.
Just a quick visit will demonstrate just how many different outlets they have, and perhaps the internet's most extensive selection of quality products, all at bargain prices, all delivered directly to your home, it is no wonder they have succeed as well as they have.
Popover and give the America's favorite place to shop online a try and join the thousands who have already made it their home to buy online, I know you will not regret it.
Simply click on the following link BargainBrute.Com and shop online safely and within a place where both quality and bargain prices are the name of the game.
Bottom line, if there is a bargain out there then BargainBrute.Com has it all in stock ready to be delivered.
Kind Regards from the Vandergraph family, and every employee at Bargainbrute.com, together we "Thank you for shopping with us today".
Sitemap: https://www.bargainbrute.com/sitemap.php
Head Quarters
Fort Collins, Co 80528
970-718-5290

New York Help Desk
99 Wall Street Ste 1065
New York, NY 10005
970-718-5290

Los Angeles Help Desk
7190 West Sunset Blvd Ste 20A
Los Angeles, Ca 90046
970-718-5290

Chicago Help Desk
1440 W. Taylor Street Ste 483
Chicago, IL 60607
970-718-5290


"O Divine Providence, we ask not for more riches but more wisdom with which to make wiser use of the riches you gave us at birth, consisting in the power to control and direct our own minds to whatever ends we might desire."
Thank you for your purchase
All orders are processed the very same day